Cactus Template Theme
Go to any Target store, especially in the dollar section, and you will see the most popular classroom decor themes, and right now succulents are quite popular! (Maybe because we are so busy and forget to water our plants.)
Lessonpix has added Cactus themed templates for theme decor and curriculum units. Check out a few from the Sharing Center:
Themed Picture Cards
Themed Picture Cards Template shows 6 themed pictures with a symbol on each picture. Check out these adorable cacti.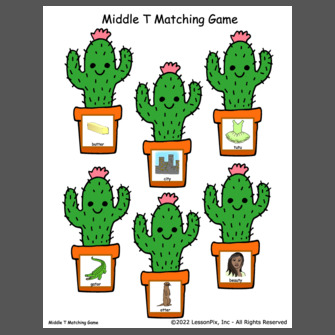 Themed Mats
Themed Mats show 1 -10 pictures on top of a themed picture. Of course we have a cactus!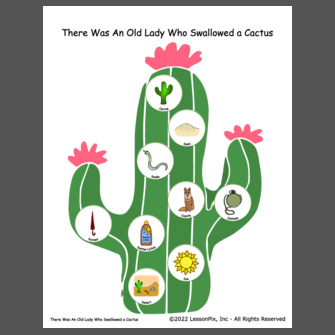 Bingo Dauber
Bingo Dauber Templates allow for 5, 10, 15, or 20 symbols in circles on a themed mat. These aare great for snack mat, using with bingo daubers, or as smash mats with play-dough.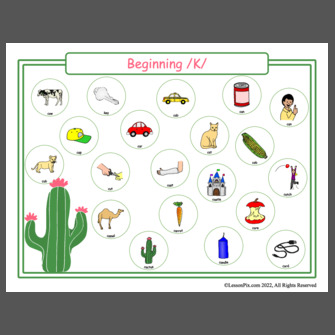 Artic Trials Template
This template provides 10, 25, 50, or 100 repeating symbols per page. This works will for repetitive practice or self-monitoring activities.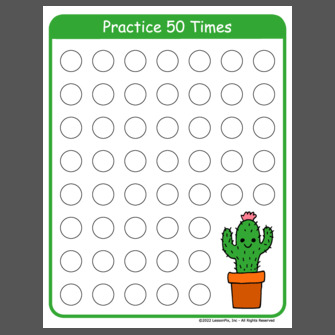 Themed Pairs
Match the cactus with its pot in this cactus-themed "Theme Pairs" template.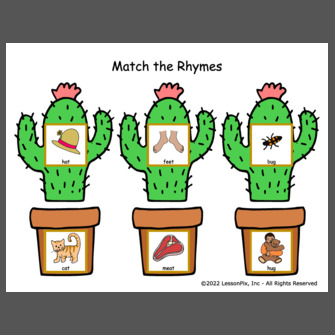 I Have Who Has
This round robing game starts with one student reading their card aloud. Other students listen to see if they are next to read their card. Great way to practice curriculum skill as well as reading, listening, and turn taking.
Other Cactus Materials from the Sharing Center