Bee Themed Templates
LessonPix has fun bee-themed templates for your visuals and bee activities. Great for classroom theme or bee-themed unit of study. Check out what's the buzz in the Sharing Center!
Theme Pairs
This template matches a bee to its hive. Great for file folder matching games. Use in a relay race or obstacle course to bring one picture to its match at the other end for integrating motor skills.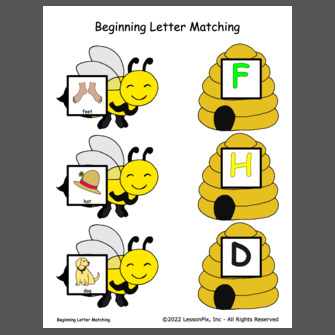 Themed Mats
This bumble bee and bee hive themed mats hold up to 10 pictures. Use as a bingo dauber or even a sorting mat.
I Have Who Has
I Have Who Has is a fun round robin game where students listen and answer in turn. Here is a sample using rhyming words.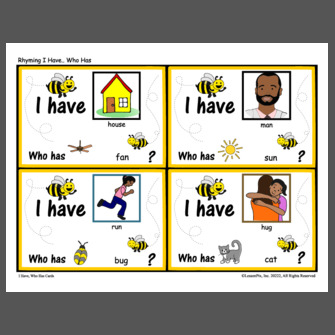 Themed Picture Cards
These bee hive picture cars make great cards for bulletin boards, file folder games, or themed memory game.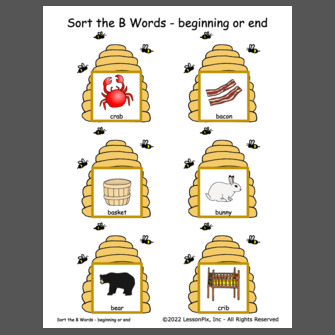 Game Board
Teach your learning objective in a fun custom game. This hexagon hive game can use any symbols such as articulation practice, subject vocabulary, or even photos of classmates.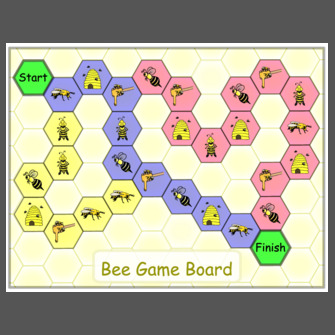 Picture Schedule
We are busy as a bee! Create a bee-themed schedule to show parts of a day, breakdown of a process (ie: how to go through the lunch line) or a sequence of events (ie: story retell).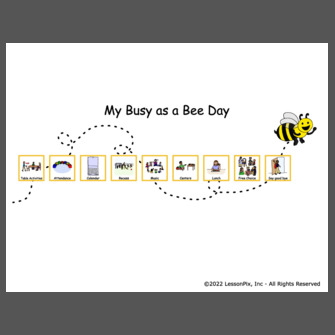 Other Bee Themed Activities
Check out these additional bee-themed activities straight from the Sharing Center!