Space Theme
Reach for the stars! Space themes are popular classroom decor, inspiring to look up, set goals, focus on science and technology, and expand your thinking! The possibilities are endless. LessonPix has many space-themed templates to help you create a boundless learning environment.
Check out these fun space-themed templates from the Sharing Center:
Picture schedules show a sequence of 2 to 10 pictures. These are great for help organize your day or a task.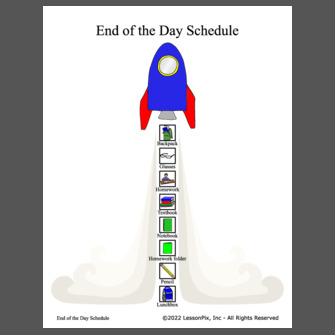 The Bingo Dauber Template places 5, 10, 15, or 20 pictures in circles across the page. There is both a space picture and a simpler rocket picture.
Themed Mats show a large picture with 1 to 10 smaller pictures on top.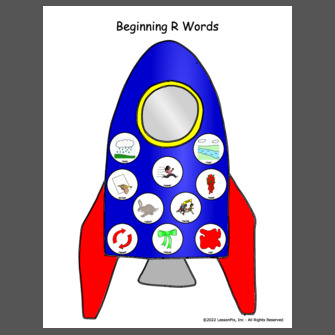 "Find the Picture" template promotes visual scanning and language skills. Students scan the scene looking for select symbols. This template comes in black and white or color.
Themed picture cards palces 6 pictures per page each on a themed picture. Here are rockets with pictures on them. Great for bulletin boards or themed memory matching games.
This template create a list of 1 - 20 pictures.These work well for supply lists, ingredients, scavenger hunts, or student learning groups.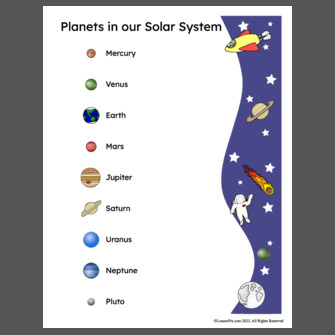 Other Templates
You can turn any of the simepl templates into a space-themed activity. Check out these out-of-this world activities.