10 Ideas to Create an Awesome Thematic Unit!
We love thematic units! Thematic units use curriculum resources related to a specific topic. They increase student engagement and make the lessons more enjoyable for everyone.
Better yet, concepts taught within context help students apply and retain new information. Within the theme, students delve deeper, make connections, and draw generalizations about larger concepts (ie: patterns, cycles, relationships, etc.). Themes, by nature, promote scaffolding and multi-modalities as students explore and make meaning. Themes are powerful.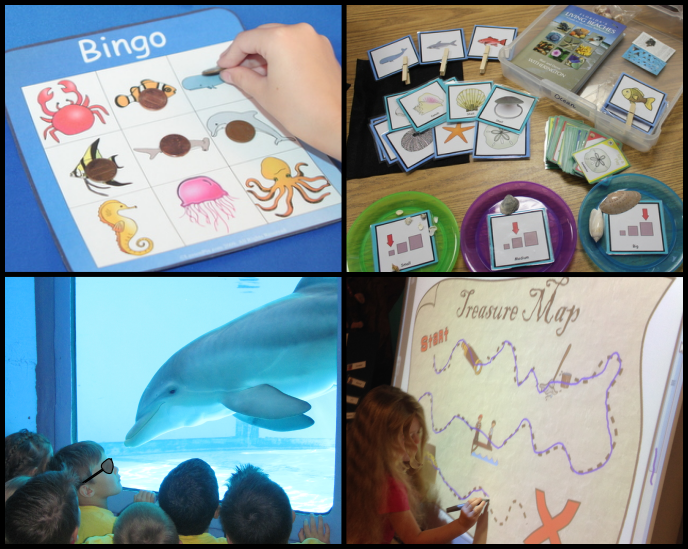 And remember - this involves bringing many skills, ideas, and activities together. For examples when you wonder about the ocean - you discuss it as a group, read stories about ocean, make artwork, categorize, look at geography, and much more.
While working on a theme collaboratively, students use related language and apply information within their individual cultural contexts and experiences. And... themes benefit with diversity and inclusivity, English learners, and students with different learning styles! Because all students are unique bringing to the unit their backgrounds, each year the thematic unit looks different - keeping it fresh and interesting, even for the teachers! It's awesome.
Let's look at components of a thematic unit and how LessonPix can help.
1. Begin with a Spark...
Introduce the unit with an interesting component for discussion. This may be an object, video clip, field trip, story, humor, or an experience... Something that makes you go, "hmmm?"
Plants unit: Bring out a potted plant. "What is this?" (a plant!) "Is it alive??" (poke with a stick as if to see if it's alive and stare at it inquisitively). "Will it bite me? Can it talk? What's it thinking?" I pull out thought bubbles and/or speech bubbles on a stick and place it (one at a time) in the plant showing different ideas of what it may be saying.
​
Life cycle unit: I bring out a caterpillar that the class will observe over the course of the unit as it changes to a butterfly. "Hi class - we have a new student today and his name is Bob. Bob D. Caterpillar." (Class observes and discusses. Then bring out several more caterpillars.) "Whoa! There are too many - we're going to need name tags!"
5 senses unit: I bring out giant pictures of the five senses (one at a time) being silly along the way. "Stop! Listen! Can you hear it? I need my super ear!" (hold up large ear over my ear) "I think I hear...." (Nose, Eyes, hand, mouth...)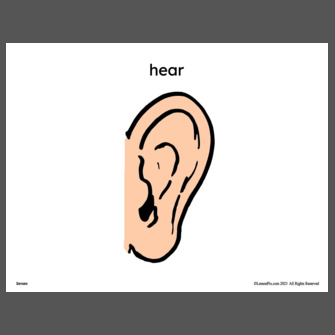 2. KWL
Take the time to gather prior knowledge and interests on a topic. You may be surprised on how much or little students know of a topic and their interests of a topic. For examples, when talking about climate, students may focus on recent weather conditions or renewable energy sources. But do they know how changes in the weather effect plants and animals or that dinosaurs can help teach us about weather?
K-W-L is a graphic orgnaizer/ chart to show information related to a topic before, during and at the end of the unit. As we begin our ocean unit, ask students what they K- know about the ocean. Then think and discuss about W- what they would like to know. This chart is a working chart throughout the unit and questions may be added along the way.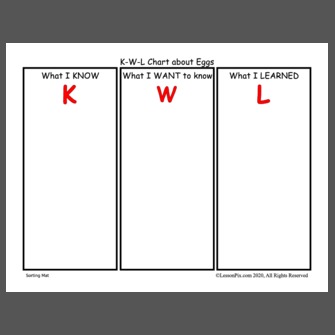 Make a KWL chart custom for any unit. Display on an interactive whiteboard or glue symbols on a large chart paper.
3. Play with Unit Vocabulary
Early in the lesson, introduce theme-related vocabulary that students will come across. Place of a word wall or word chart for easy reference in reading and writing. Add new words as you work through the unit.
It's not just for show (on a wall).... play with vocabulary! Add fun games and activities within free time and learning centers that uses unit vocabulary. Play a bingo game, card game, or board game.
Play partner games such as dots and boxes, connect four, or tic tac toe.
Offer themed materials to use alone or with a partner.
4 Promote Reading & Writing Skills
Due to the intrinsic engagement level of the thematic unit, students can improve reading skills from decoding to comprehension to research to learn more about a topic.
Create themed materials to help experimental and conventional readers develop reading skills. These may include rhyming, phonological awareness, and sight words.
Make text symbols (using the text tool) of content vocabulary and use in thematic templates.
Practice writing spelling unit vocabulary in a writing a center
5. Find Great Literature
A fundamental component of a thematic unit is literature. Create story visuals with LessonPix or check out our "In A Story" Section. Here are some thematic stories - click the link for more visuals about the story:
Look for rich non-fictionmaterials including informational texts, biographies, and instructional materials (recipes and how-to's). There is a wealth of thematic material on webites such as TarHeel Reader and PBS Learning Media.
Fictional Literature is also important within a thematic unit. Reading a fictional book related to the theme allows the creative mind to journey into new places and connect with content in fun and dramatic ways. Provide props and puppets as you read or make stories interactive with movement or hand motions. Include hats, dress up clothes, and accessories in a dramatic play area or writing center.
6. Embed Your Theme Across Curriculum Areas
Use thematic vocabulary across curriculum content. Include thematic word problems for math or dicover the history behind the theme.
Sorting Mats work well with experiments, categorizing, and brainstorning within a theme.
Sort examples and non-examples
Or use as a work area for notes or scientific drawings.
Make "Trading Cards" to share information and play games.
Create themed boxes for a science center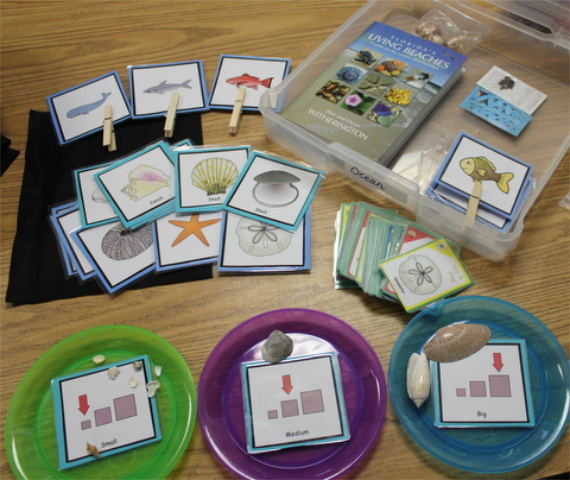 Here are some simple curriculum materials using a theme.
7. Immerse with Hands-on, Sensory, and Motor Activities
"I hear and I forget, I see and I remember, I do and I understan" - Chinese Proverb
It is through our experiences of doing, feeling, and working together that we create memories. Learning involves multi-sensory and multi-modality. If students are to understand curriculum content - they must create memories of enaging with the content.
Try cooking theme-related treats (Arachnid theme - Spider treats; Apple theme- caramel apple)
Or make sensory play-dough (Weather theme - snow playdough)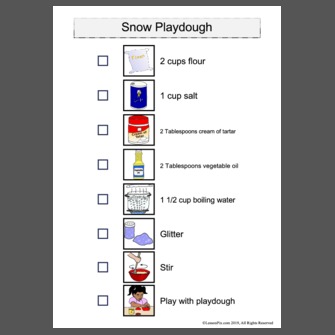 Or do movement / action games
Place LessonPix materials (tracing, gameboards, tic tac toe, treasure maps, etc.) on an interactive whiteboard for large writing and crossing the midline.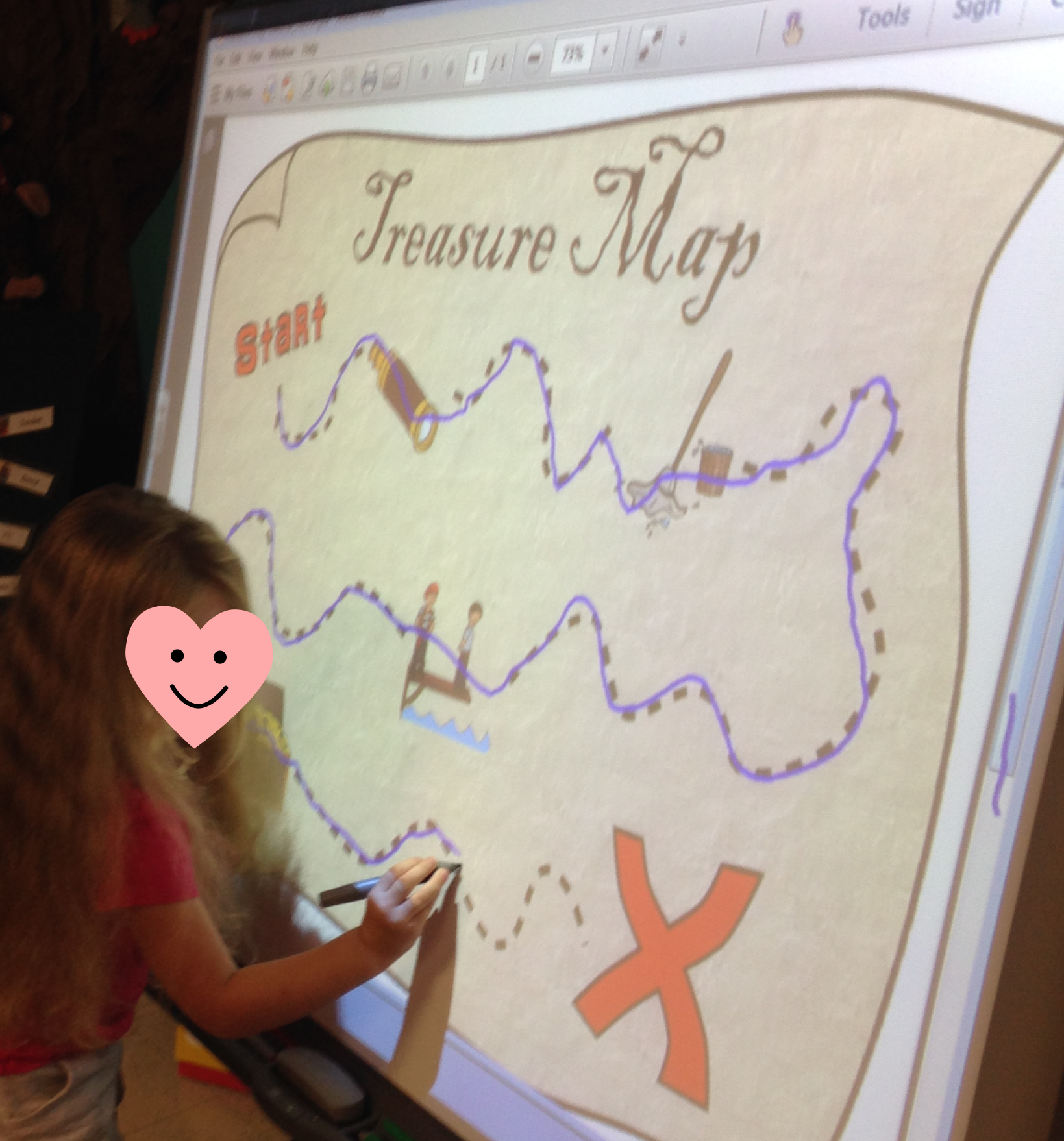 8. Delve Deeper through Questioning and Writing
As you progess through the unit. Consider ways to have students think about the content and wonder deeper. In the beginning of the unit, I often ask simple knowledge questions (who, what, where) more frequently than later in the unit.
Create question cards about content.
Play jeopardy or trvia games to show what you know.
Create opportunity for discussions and open-ended questions.
Offer time for writing or presentations applying the thematic concepts to their personal experiences within the context of their culture and interests. Spice up writing pages with thematic symbols.
9 Stop for Ah-ha! Moments
When you discover important information to highlight - pull out an emoji on a stick. This will freeze the moment and allow time to notice and restate.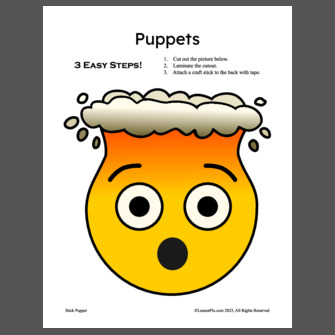 10 Celebrate! Learning is fun!
End the unit with a culminating activity, field trip, or celebration. Look back at all you learned throughout the unit. Publish quality works by displaying, binding, and/or showcasing them. This is a time to say - Wow! Look at all we learned!
Show the class garden at Parent Night
Create a class newsletter with photos of experiences
Keep a journal throughout the process. Students reread their journal and share thoughts from through the unit with a peer.
Teach another class about what you learned
Create a class scrapbook
Put together a powerpoint presentation to show parents or peers.
Release butterflies in a garden.
Put on a show
Cut out and wear a badge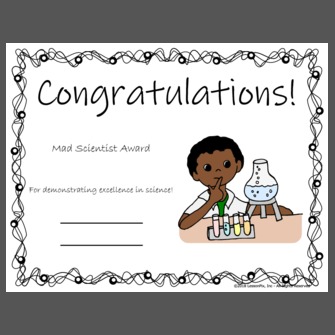 References:
Penna-Baskinger, Robin "Theme-Based Lessons: Teacher Perceptions of a Theme-Based Approach and Its Influence on Student Engagement in Grades 3-8" (Summer 2018). Seton Hall Univeristy eRepository Dissertations and Theses (ETDs). 2608.
Lawrence, Chris. "A Thematic Approach" Show Me Wow! http://www.show-me-wow.com/a-thematic-approach/
"Thematic Learning" K12 Academics. https://www.k12academics.com/education-theory/thematic-learning