Popcorn Theme
Themed templates are great to use on special occasions, in units of study, or as an interest area for motivation. Popcorn is a fun theme, sure to make learning delicious!
Check out some fun Popcorn Themed visuals and Activities:
Themed Mats
This template shows up to 10 pictures on a Popcorn bucket. Choose color or black and white.
Bingo Dauber
Place popcorn, playdough or bingo dauber dots to mark each item as you say it. Uses 5, 10, 15, or 20 symbols.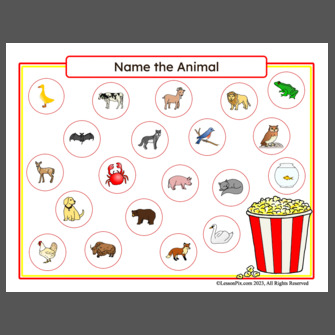 Artic Trials
Place pictures on this page with 10, 25, 50, or 100 symbols. Symbols will repeat in order to fill the page.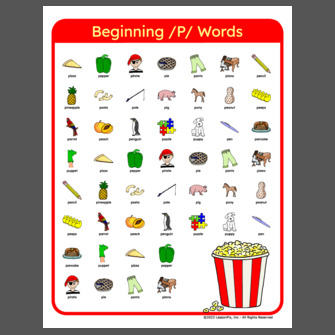 I Have Who Has
This round robin type game teaches listening, speaking and vocabulary skills in either a large or small group setting.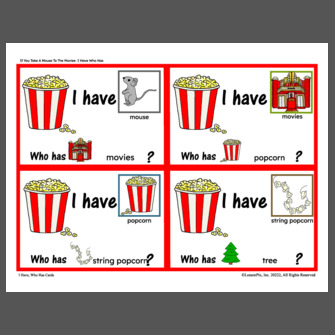 Tickets
This templates works as a prop or reward to use with activities. .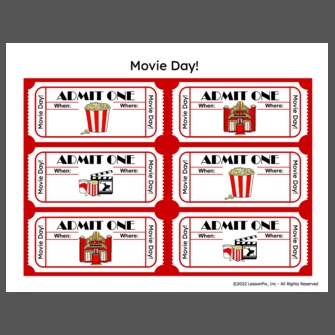 Themed Picture Cards
These popcorn pieces work well on a bulletin board with photos or story vocabulary. Pop, pop, popcorn!
Have fun snacking and learning together!