Cutting Lines Template

The Cutting Lines template is a simple template where 3 pictures are placed on the right side of the page, and 3 dotted lines go from the left side to each picture. Students can trace or cut the lines to practice fine motor skills.
There are four options as to the type of lines: straight, wavy, zigzag, or mixed.
Pictures can be selected for being a motivating, academic theme or vocabulary, or social skill. These pictures can support language needs to help with cross disciplines.
Here is a Free Sample of Cutting Lines using fall leaves: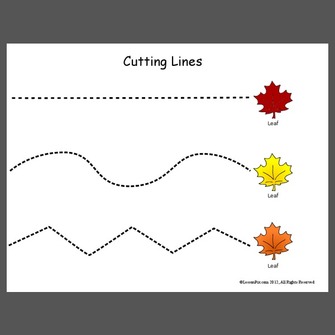 More ideas from the Sharing Center: