Mouse's First Day of School
by Laura Thompson
(Support the author by purchasing this book.)
One morning, Mouse finds a place to hide - in a backpack. This led to Mouse discovering new and exciting things at school. This great beginning of the year book teaches school vocabulary, prepositions, and fun imagery.
Before You Read
Review vocabulary words from the story. Here are two examples of vocabulary. Cut cards out for a scavenger hunt or squash play-dough on the mat as you talk about the vocabulary.
Comprehension
Here are some "Where" comprehension questions about the book. Great to use on PowerPoint or Google Slides after reading the story.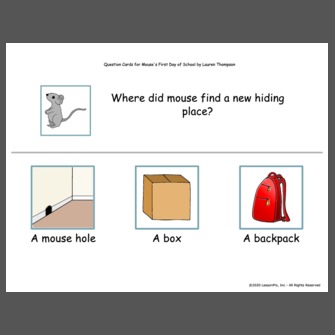 Language / Vocabulary Discussions
Here is a chart showing "where" Mouse found different items. Based on the book, "Mouse's First Day of School" by Lauren Thompson. Great for teaching "where" questions and prepositions.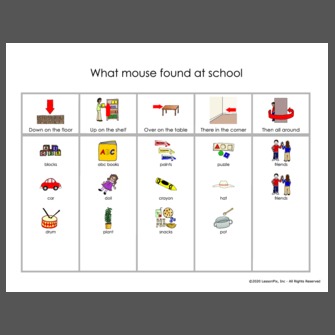 Sort items that you would see in a school and items you see at home during online school (or both).
Writing Activities:
Trace the Lines to get the mouse to the item from the story.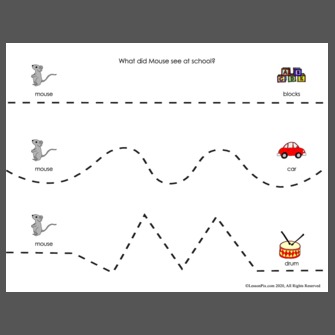 Draw your favorite part of the story, or what you see in your school.
Write vocabulary words from the story in this coloring class book.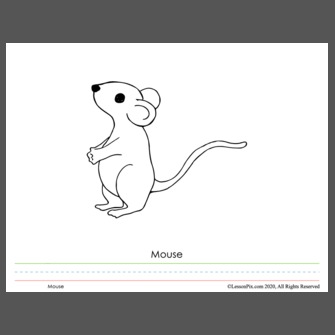 Write vocabulary words from the story on one page.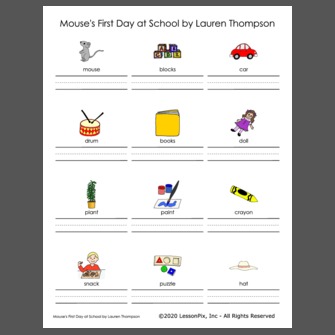 Trace and Draw Shapes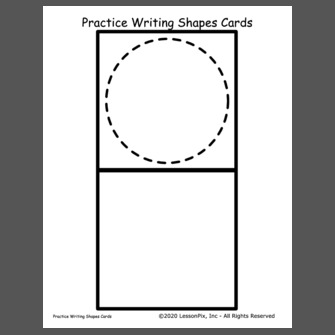 Alphabet Matching /Spelling
Match magnetic letters to the corresponding letter box. (Place on cookie sheet)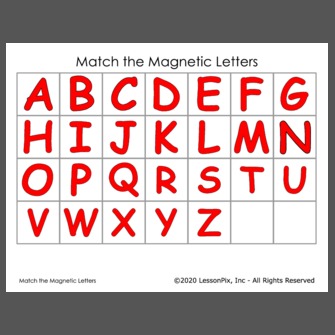 Write the color words with magnetic letters or laminate and use dry erase markers.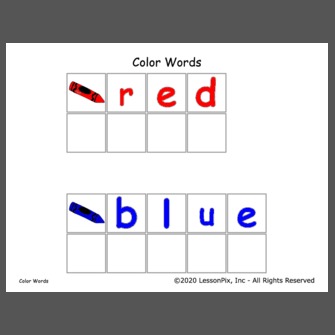 Communication
Here is a GoTalk Overlay to go with the story.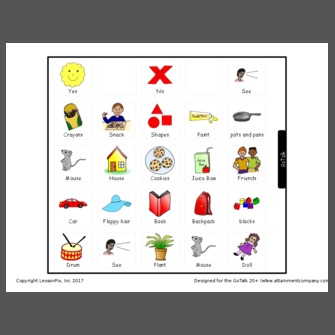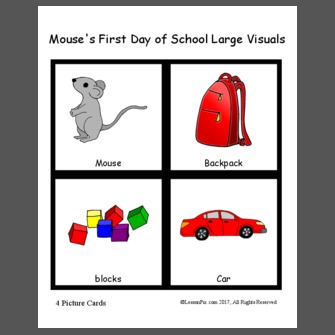 Art Project
Check out this adorable backpack! Print a Mouse puppet to place in the backpack. (Craft DIY Backpack Paper Lunch Bags Article by Jonathan Fong)